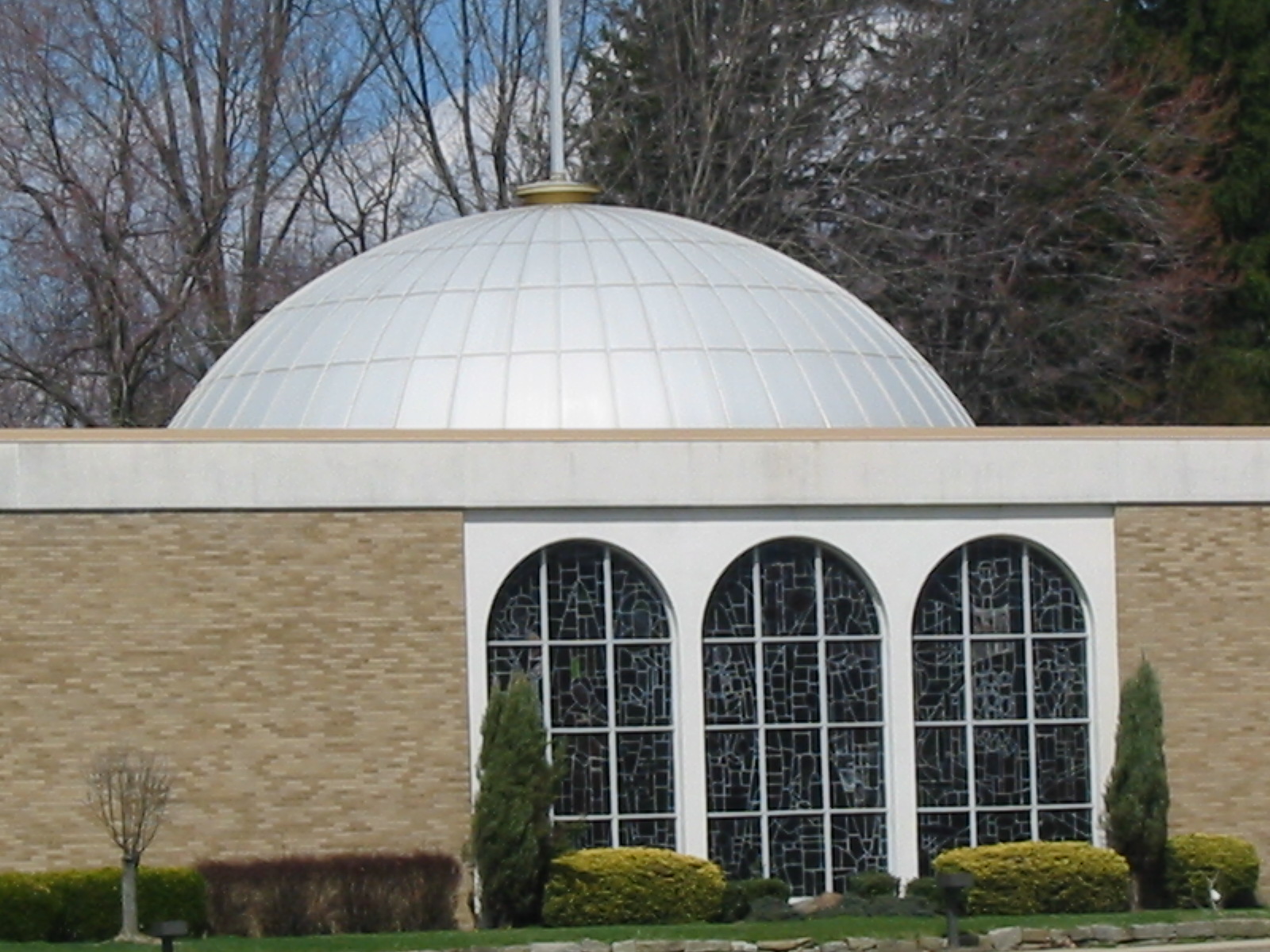 "Welcome one another, therefore, just as Christ has welcomed you, for the glory of God." - Romans 15:7
Through this web site, we are pleased to be able to introduce you to that same worship and fellowship as it is expressed in the life of our Parish. If you are a new member of our parish, or are considering membership, these web pages will acquaint you with what our parish offers to those who give it support and sustenance; to those who already belong to the church, we hope they will provide you with the assurance that your sacrificial offerings are received with profound respect, and are utilized to maximum effectiveness. They will, in any case, enable you to make the informed decisions that are necessary for a meaningful relationship with your church!
St. John The Forerunner Greek Orthodox Church
4955 Glenwood Avenue, Boardman, Ohio 44512
Services Schedule
Winter Hours: We meet for worship every Sunday morning at 9:55 AM (Divine Liturgy) followed by a fellowship coffee hour in our social hall.
Sundays: Orthros (Matins): 8:45 AM | Divine Liturgy: 9:55 AM
Weekdays: See calendar for special liturgies.
For information on our Lenten and Holy Week services please contact the Church office at (330) 788-5257 between the hours of 9 a.m. and 2 p.m., Monday through Friday.
THIS YEAR WE CELEBRATE OUR CENTENNIAL!
100 years ago a group of Greek immigrants who settled in Youngstown, Ohio, met to plan the first Greek Orthodox Church in their community. On December 5, 1915, six of these immigrants - George N. "Bill" Chelekis, John A. Bombolis, Louis P. Carvelas, Antonios Glaros, James Sotus and James N. Chelekis - dedicated themselves to the worship of God according to the teachings of the Greek Orthodox Church, and to the preservation of the ethnic customs and traditions of their ancestors.
Thus began the founding of St. John The Forerunner Greek Orthodox Church in Youngstown.
We now are a community of Orthodox Christians of many ancestries and walks of life celebrating our heritage and the founding of St. John. Please join us as we celebrate our history and our future!
Online Chapel